As a Designer, your personal brand is the most challenging work you'll do.
The way I got through it was by removing the aesthetic side of it, and start off a personal brand statement and iterate.
Business Cards
Iteration #1 of my business cards was so bland and pointless that I cried for the trees chopped down to print them.
Iteration #2 was purposeful. At the time I was struggling to explain UX Design to the people I was meeting (I wouldn't even try Information Architecture) so I tried to answer that question by combining it with my personal brand statement.
That vision evolved in terms of messaging, tone and style, as I was getting more and more feedback about my cards. Here's a few samples from iteration #4:
Fast forward a few years and iterations, hundreds of cards handed out, tons of verbal and non-verbal feedback captured, I have now approximately 19 different designs for my business cards in 2 lines: a couple of survivors from the original experience line and a whole new line of activities.
Here are a few samples from that new line: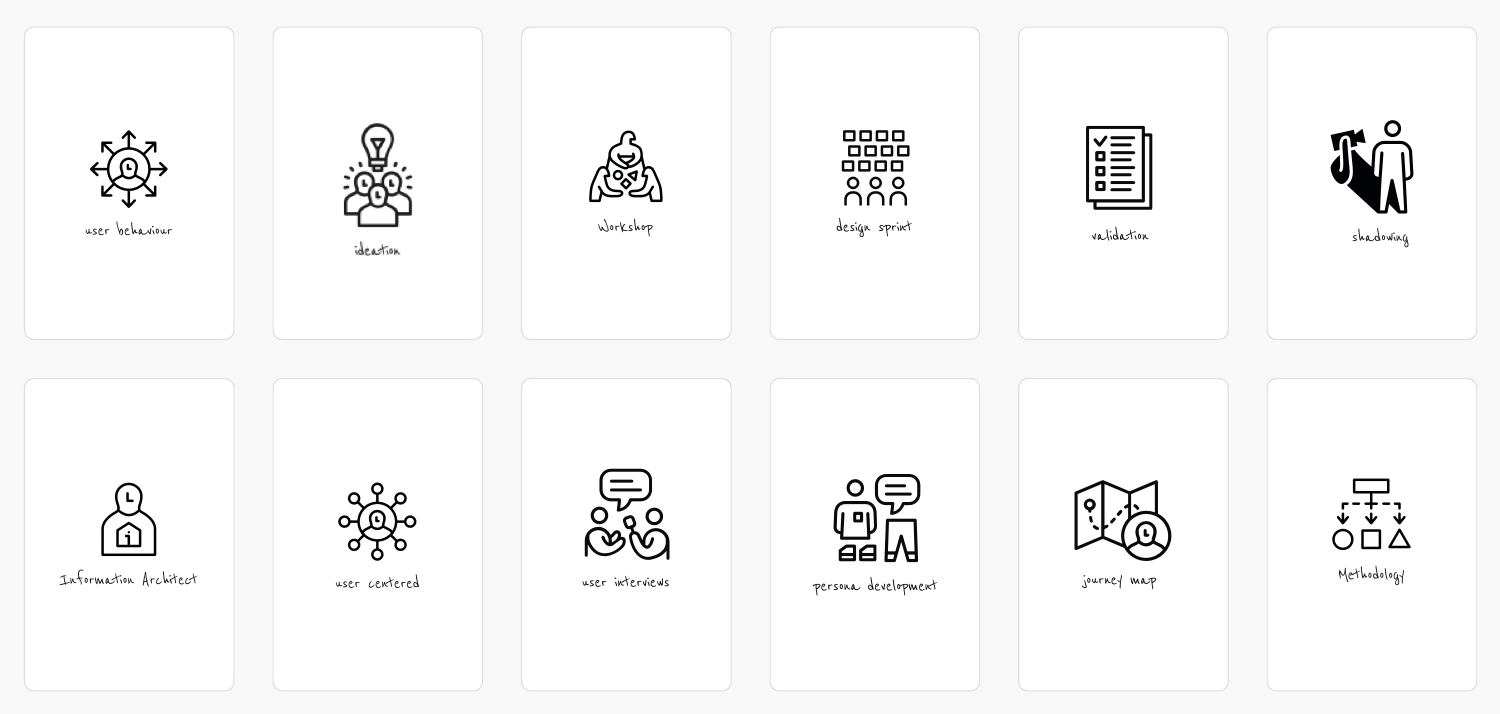 In case it's not obvious, the purpose of having more than one business card is to hand out the one you feel that will resonate more with your interlocutor following the conversation you had.
To give an example: if I spend 10 minutes chatting with you about a user behaviour problem you have on your website/app and I give you this card, won't that make a bigger impact than a generic card?
Outcomes
I'm approached regularly by people I've met briefly at a tech event/meetup who remember me because of my card(s). They are frequently the story people tell when they introduce me to their colleagues.
This has lead to multiple business & employment opportunities.
Notebooks
When I was happy enough with the visual language and style I was using on my cards (i.e. getting consistent positive feedback about it) I decided to print my own notebooks.
Initially thought as a promotional tool, I quickly changed my mind and printed them exclusively for my own use.
After a few prototypes I settled on a dual system so I could use the same notebook for work and leisure just by reversing it. This means I'm always writing front-to-back and if I don't use that notebook for anything leisure, I can keep on writing work stuff.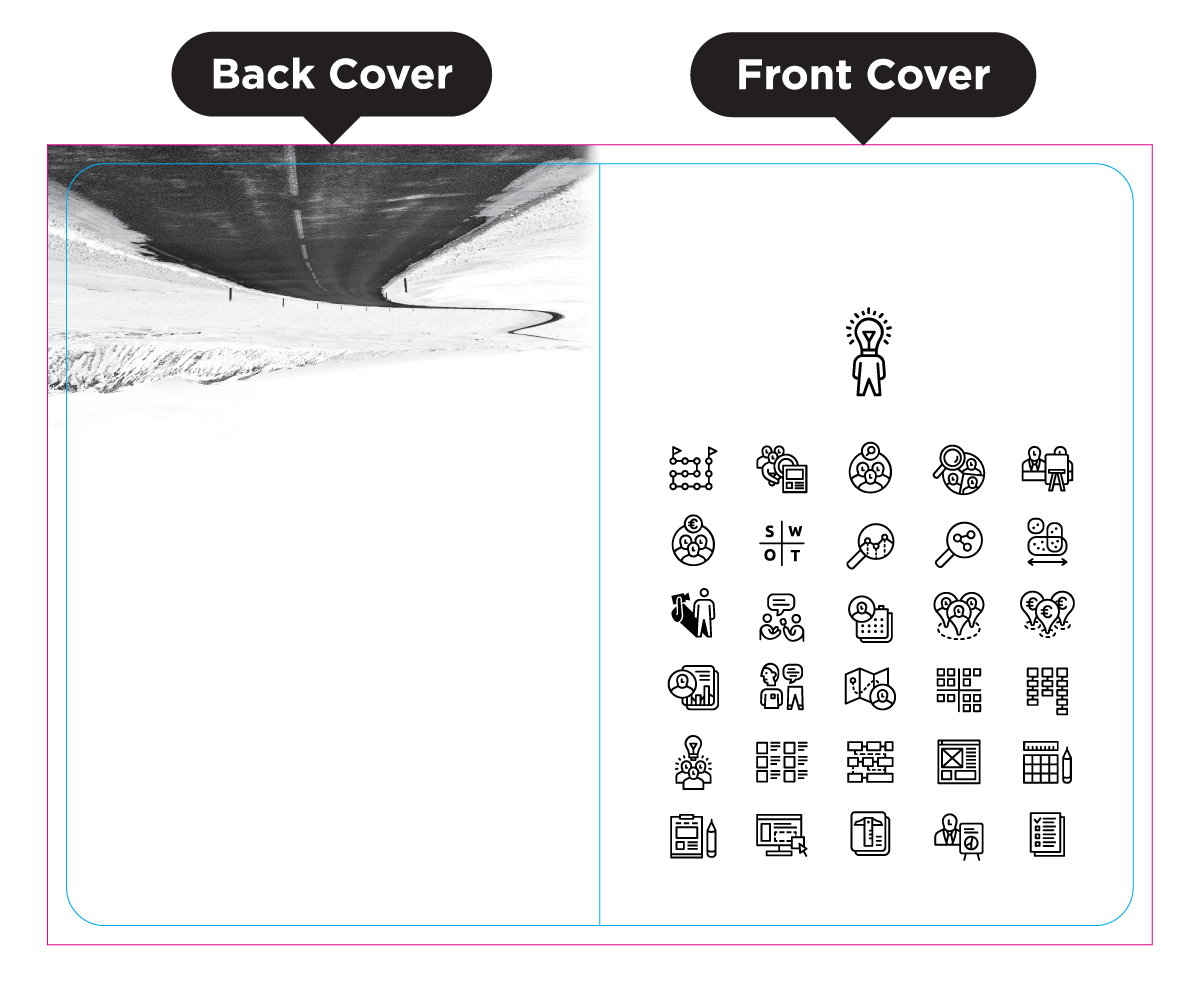 The front cover has multiple icons for typical UX activities including qualitative research, quantitative research, card sorting, diary studies, wireframes, etc, and enough space at the top to write a short title.
The idea was to circle or paint the activities covered in that notebook. Have a look at a side-by-side comparison between a blank and the one I've used In Tenderscout to take notes while I was shadowing the CEO to learn all about about tenders.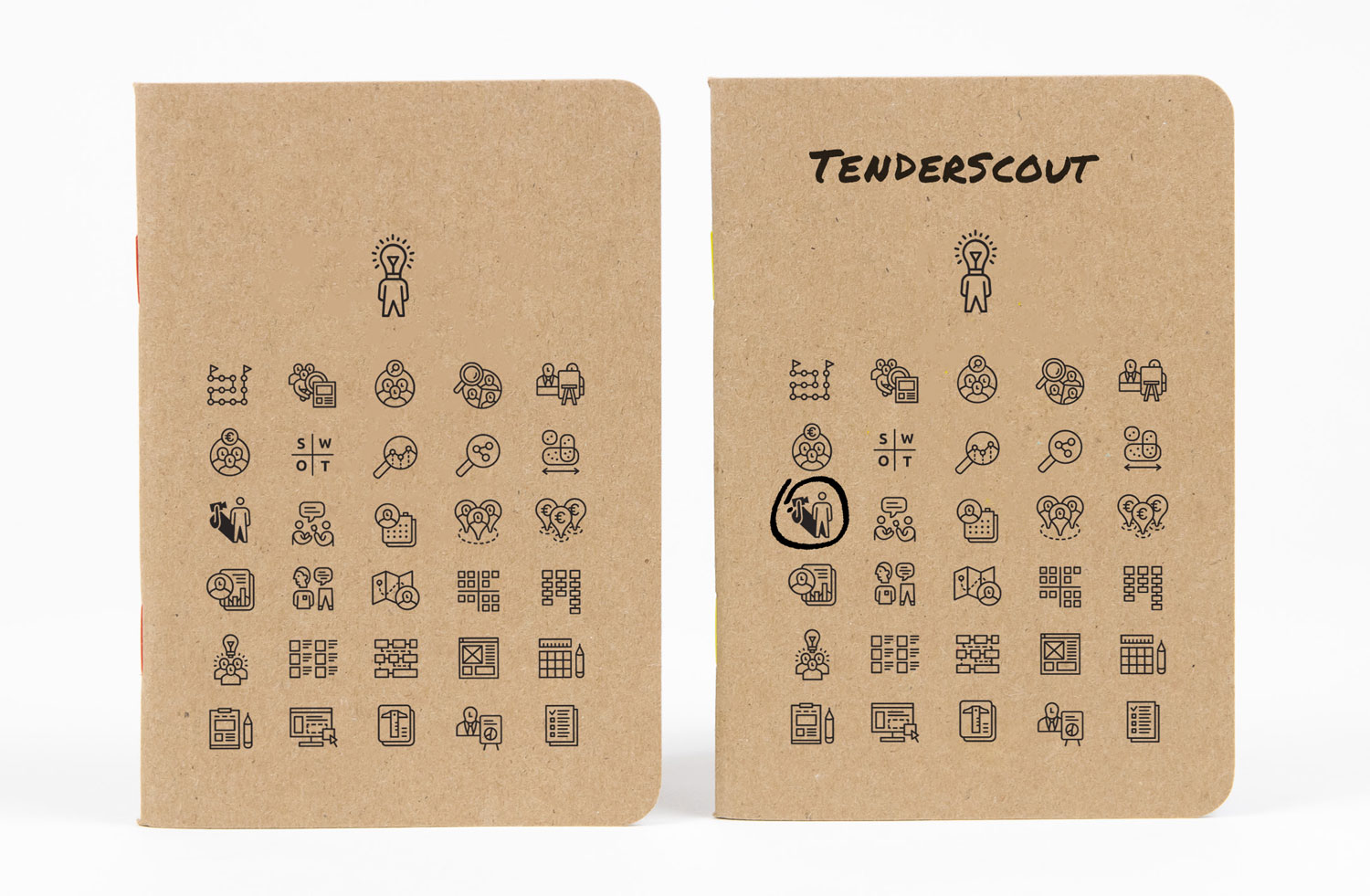 The back cover has a photo of an endless road that disappears over the horizon and plenty of space for a long title. I use it mostly to plan or write about my trips, as apparently I live in a permanent state of "urge for going".